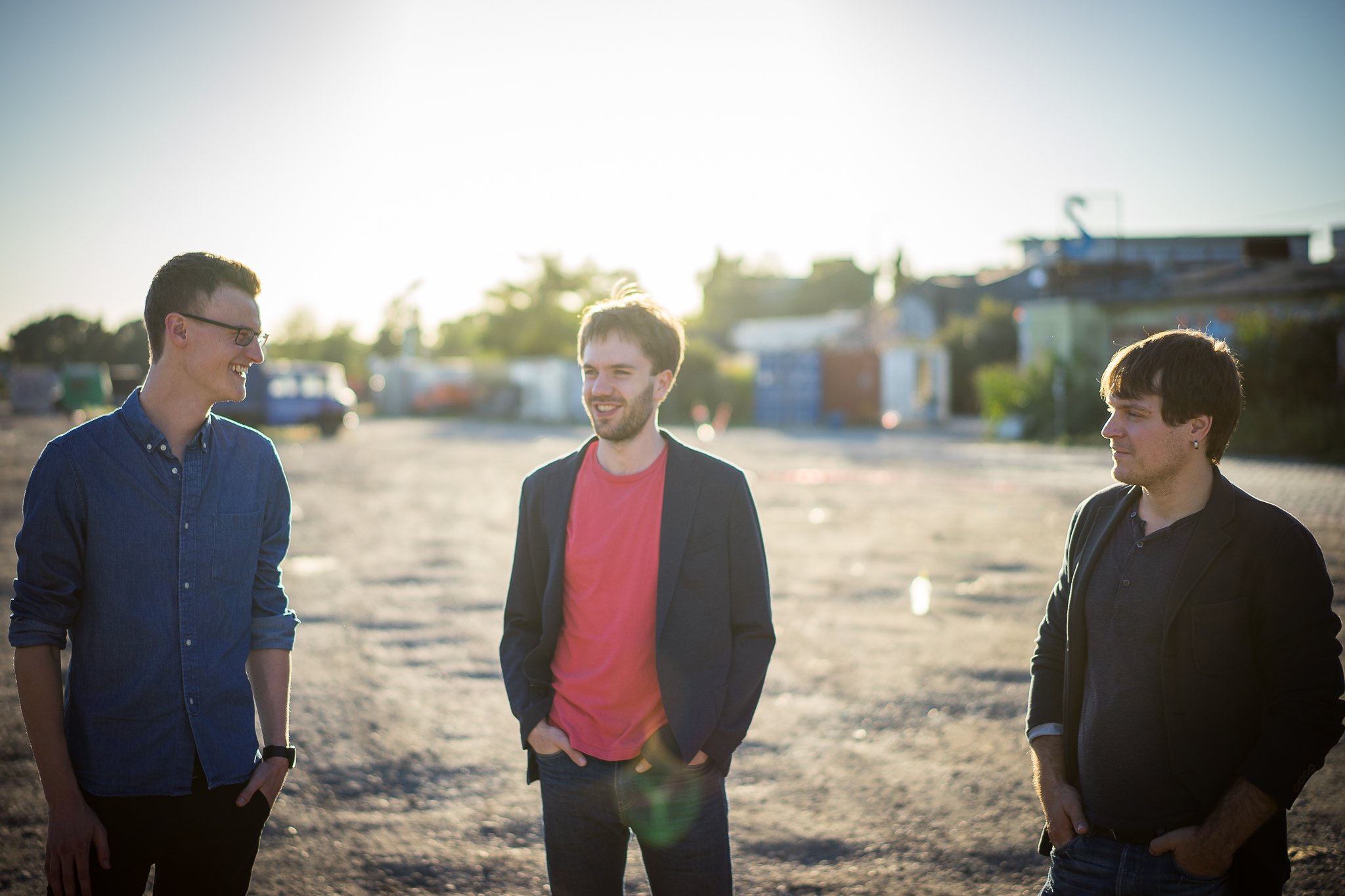 Nhy!
Nhy! is a contemporary jazz trio based in Cologne, Germany. Strong
interplay, abstract harmonic language, complex rhythms and polyphone
melodies are just a few qualities of the band. The trio plays own
compositions written by the members to present their own style in today's jazz. The band members played the final rounds of several  competitions: "Future Sounds 2015" which took place within the "Leverkusener Jazztage 2015" festival (Mischa Vernov), Jugend Jazzt (Fabian Künzer), etc.
Mischa Vernov – Guitar
Lukas Keller – Double Bass
Fabian Künzer – Drums
Live video from 5. November 2018 at "Jazz meets Nilsson"
"Schattentheater"
January 2019 "Ballad of Brno"
Dates: